Are you wondering how you can prepare for a university interview? Want to know what university interview questions may pop up? Give yourself the best chance of securing your place at your top-choice university by discovering how to prepare for a university interview. We've put together this helpful article on UK university interview questions and preparation.
Read on to learn about the most common university interview questions and how to prepare for your university interview now.
What should I expect at my interview?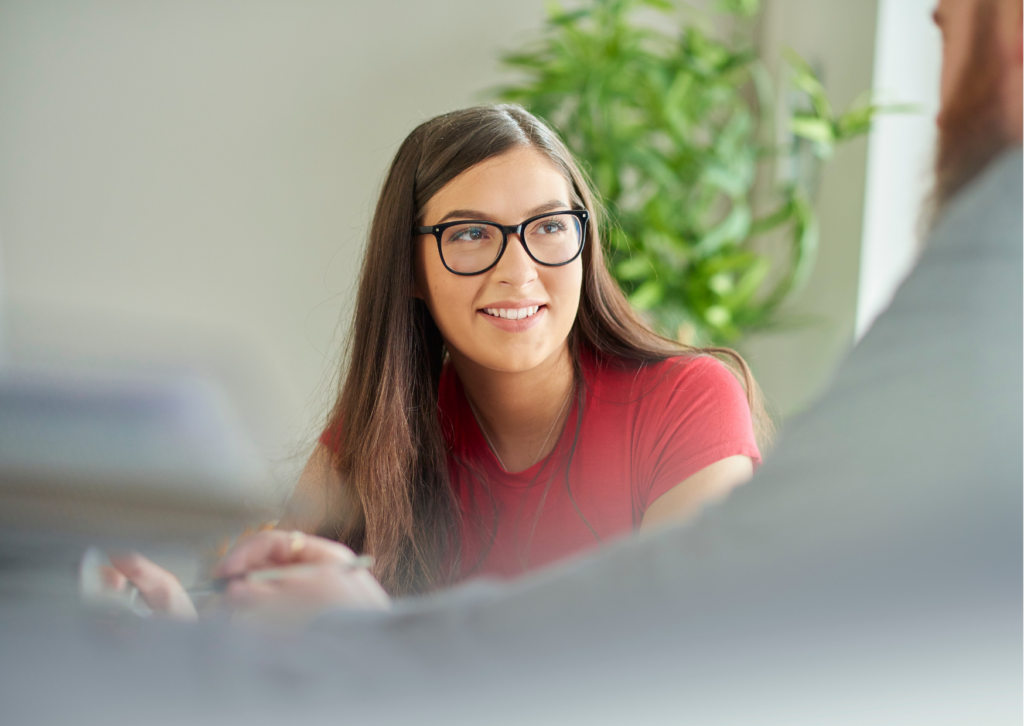 Depending on the course you are applying to, you may have an audition or an interview. Interviews and auditions are sometimes used by admissions staff towards the end of the university application process as a way of comparing applicants. Applicants that have been called to attend an interview are usually within a good chance of securing a place, but you'll want to make sure you stand out from the other applicants.
Both interviews and auditions are more likely to be held for creative or care-related programmes, as well as for entry into the prestigious University of Oxford and University of Cambridge.
While the duration and style of the interview will vary depending on the university and the department, most university interviews are built around a discussion between the course tutor or course director and the applicant.
For certain degrees, you may need to bring along a portfolio with examples of your best work in the related subject. This is where you'll have the chance to showcase your skills, knowledge, talents and commitment to your chosen programme!
Portfolios often apply to courses within the arts. English Literature and Creative Writing applicants are often asked to discuss or share a poem, creative piece or essay that they have written. Maths applicants may even be asked to solve an equation or two – so be prepared!
It's good to note that if you're expected to complete a task during your interview, the interviewer will usually let you know beforehand so that you have sufficient time to prepare.
How do I know when my interview will take place?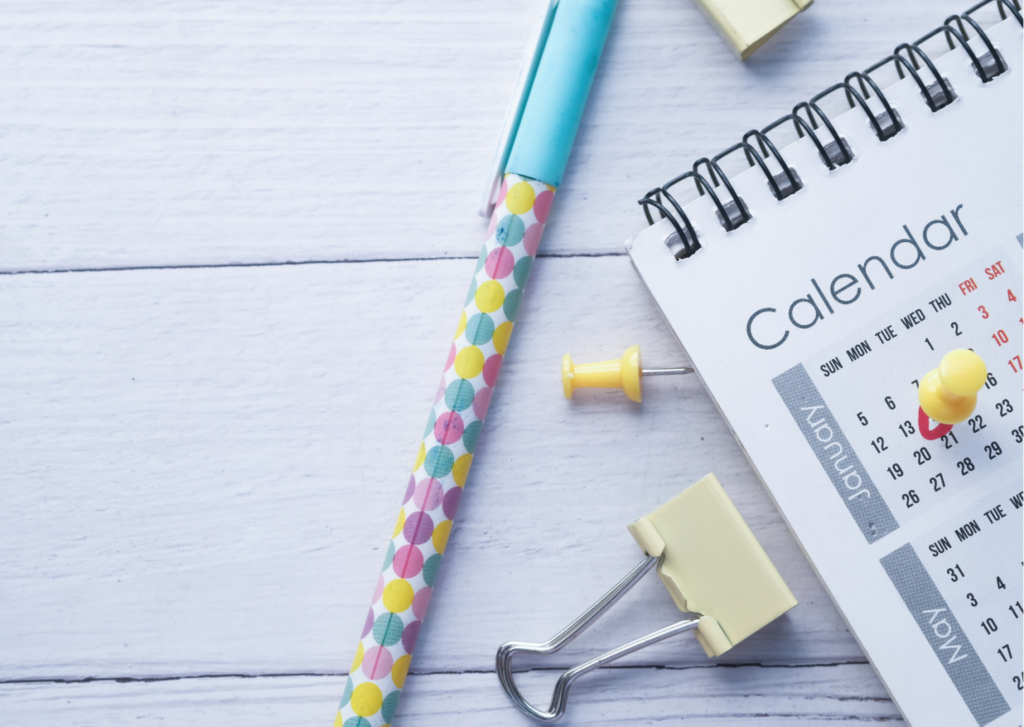 University applications in the UK are all done through UCAS, and this is where you will be informed if you have been invited to an interview. You will usually see this notification through UCAS Track. Some universities may also contact students directly to provide information on what will happen on the day of your interview. Be sure to check your emails frequently to not miss out on key interview dates!
In UCAS Track, you'll have the option of accepting, declining or requesting to change the time or date of an interview you've been offered.
It's important to remember that universities are extremely busy, especially during application season, therefore it might not be easy to reschedule an interview. We recommend that you try your best to attend at the original date and time to avoid missing out. If this isn't possible, you can propose a new date through Track. The invitation will then either be updated in Track, or you'll be notified of the rescheduling via email, phone or post.
How do I prepare for an online interview?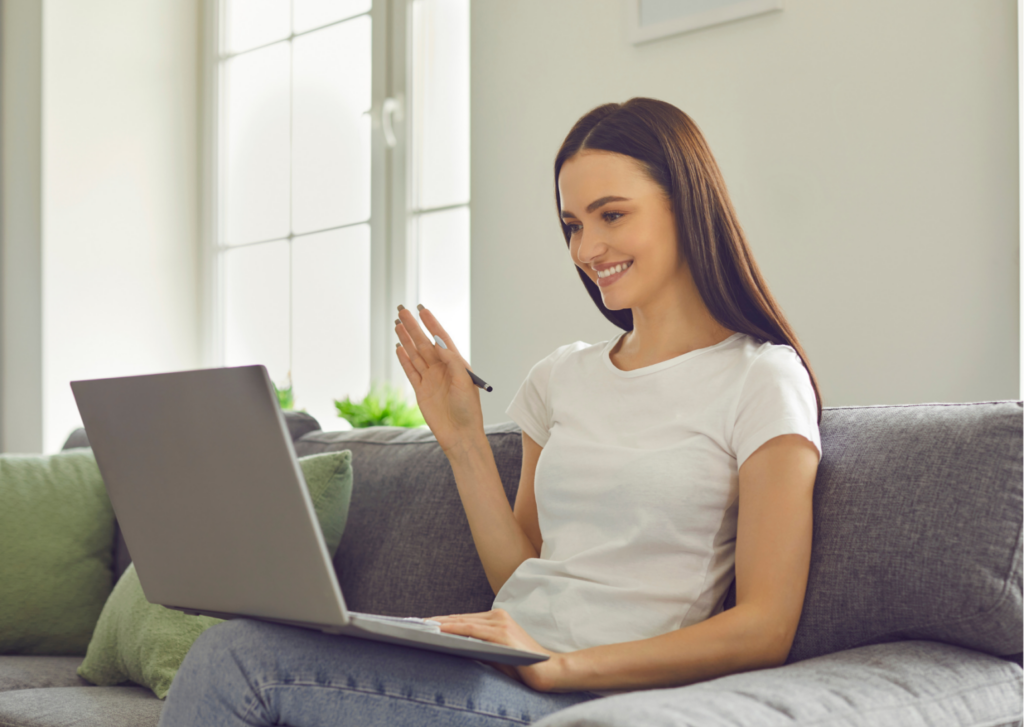 Post-pandemic, some universities may choose to hold their admissions interviews online. In this instance, you'd need access to a laptop/computer/suitable device and ensure you have access to either Zoom, Microsoft Teams or Google Meets. It's important that you ensure you have a strong Wi-Fi connection, and we recommend testing this before your interview to double-check that it's stable. Details on the format of the interview and anything you need to prepare will likely be made clear to you in Track or through direct contact with the university prior to your interview taking place
How can I prepare for my university interview?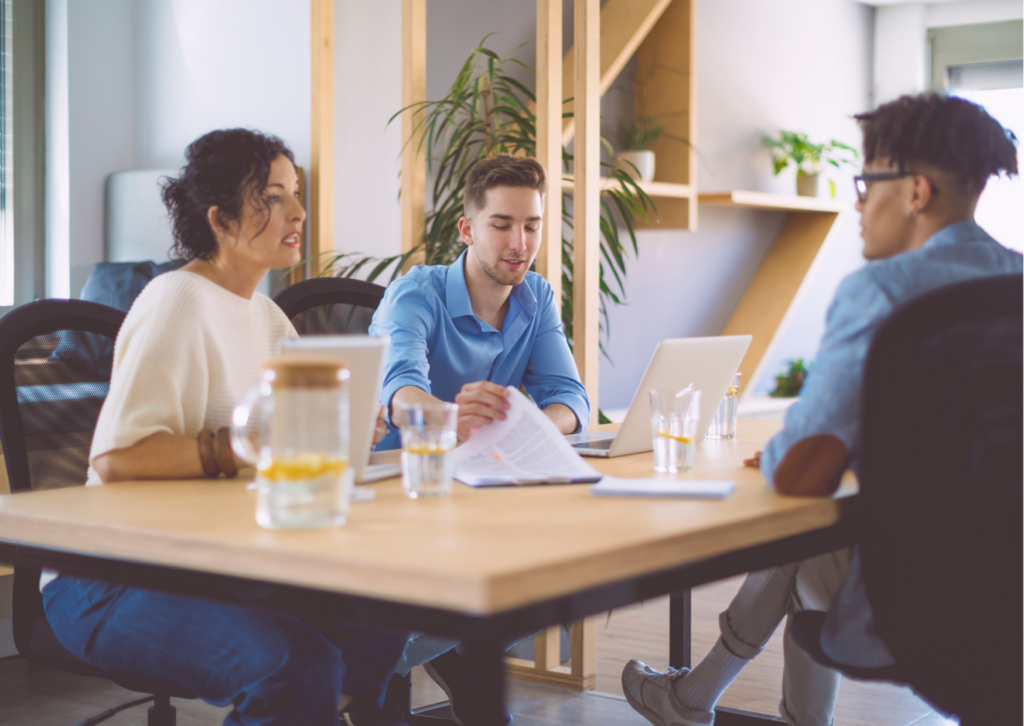 Preparing for your university interview is paramount to receiving the offer you desire. We've put together some top tips below to help you prepare for a strong chance of acceptance into your chosen university:
UniPrepare Top Tips:
Arrange your travel and accommodation ahead of time
You may need to take a bus, train, tram or taxi to reach your interview location. Some of you may even be flying into the UK from a different country! It's important to plan this journey ahead of time to ensure you have plenty of room for error on the day of your interview. Check your chosen method of transport arrival and departure times, book a taxi in advance if needed, and work out any possible delays that may happen along the way. If you need to book accommodation, make sure you do this in advance.
Find out where your interview is taking place
Universities are huge! Different departments may be located in different parts of the town or even the city. Make sure you find out exactly where your interview is taking place e.g. building and room number. To be on the safe side, it might be a worthwhile idea to visit the university and building where your interview is taking place prior to your interview date, so as to avoid getting lost on the day.
Working laptop, mic, webcam and WIFI (for online interviews)
If your interview is due to take place online, it's important to ensure your device and all its required features are working correctly. Test these out the day before and an hour or so before the interview. This may be worth checking even if you have a physical interview arranged just in case there are any last-minute changes. It's good practice to have a hotspot or Plan B device prepared and set up, just in case something goes wrong with the first one. And don't forget to make sure it's fully charged!
Compile your thoughts beforehand
It's a good idea to look back at your application and make some notes of the key points you expressed in your personal statement. Your interviewer will be looking for consistency in what you've put on your application, what you say and how you act in person. We recommend that you take the time to write down some key points and even practise what you will say with a friend, parent or teacher before your interview. Role-playing the interview is a good way to ease anxieties and grow confident in what you have to say.
Write down some questions for the interviewer
At some point in the interview, the interviewer will most likely ask you if you have any questions for them. In order to show that you have thought carefully about the course you're applying to and your chosen university, it's good practice to have some relevant questions prepared. For example: What do you believe is the most enjoyable aspect of this course
What should I wear for my interview?
While you're not being assessed on your outfit, it's important that you leave a good impression. How you dress can have an impact on how you feel and help to ease unnecessary anxieties, so be sure to wear something you feel comfortable in. We recommend wearing something that is smart, but you don't need to pull out the suit! A shirt and smart trousers/jeans will do just fine. Make sure your clothes are ironed and free from stains. Likewise, make sure your hair and face are clean, too.
Even if your interview is completed online – be sure to present yourself well and follow the points above.
If you'll be doing an audition for a drama or dance course, you may need to wear something that's still appropriate, but comfortable for moving around in. Be sure to check your university interview specifics that you've been sent to follow any dress code guidelines needed.
What should I take to my university interview?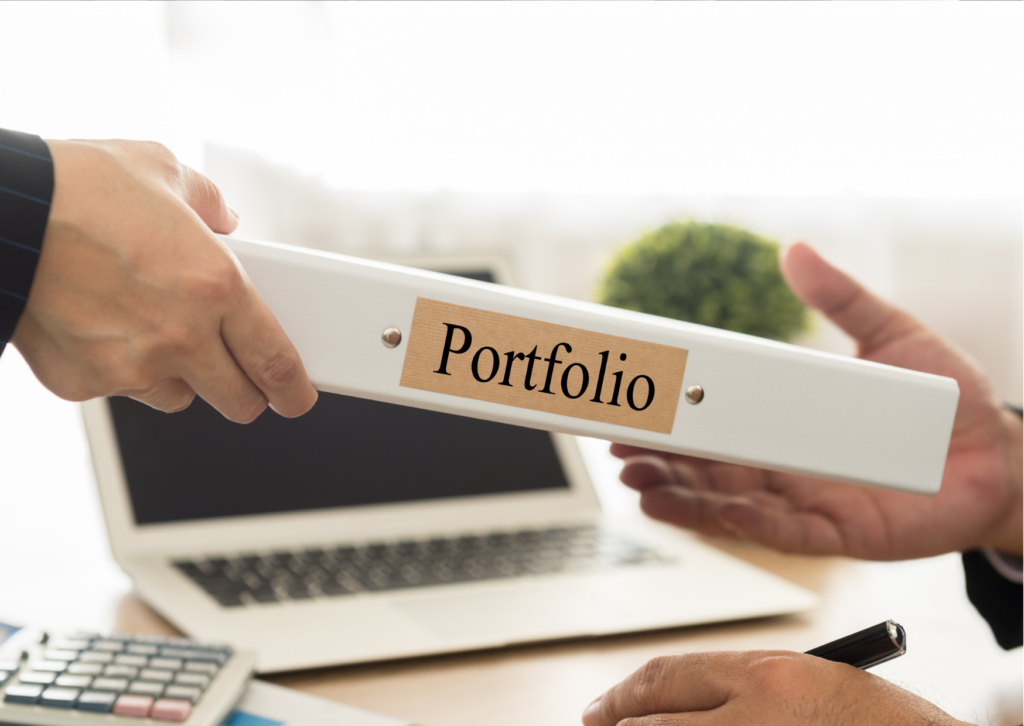 We recommend you take a notebook and working pen to jot down any important points, especially if you have several interviews lined up.
For music courses, you may need to remember to take your instrument.
Don't forget your portfolio if you're applying for an arts/creative programme! Your portfolio should be well-organised and highlight your interests in the course, as well as how your skills and knowledge have developed thus far in relation to your chosen subject.
Your portfolio may consist of research examples, works in progress and completed pieces of work. Provide photos of any particularly large pieces you've prepared or physical creations, rather than taking these with you.
What questions will they ask me during my university interview?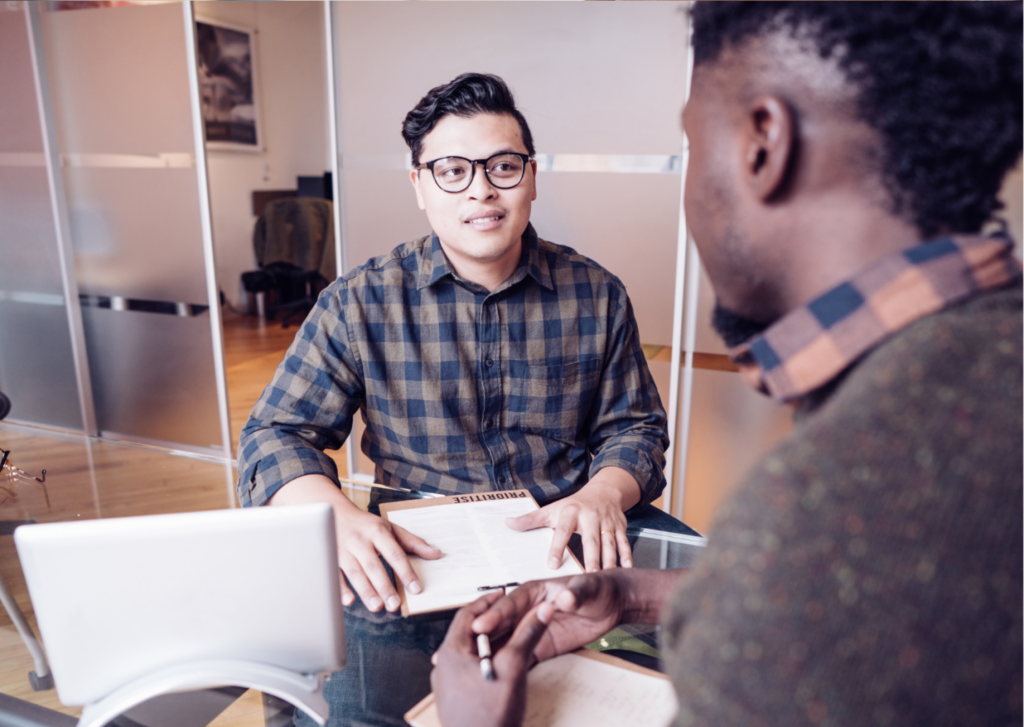 Knowing what you could be asked and planning your answers can help to ease the stress of an interview. Here are some example interview questions that may come up during your university interview:
Why do you want to study this subject?
How would you describe yourself?
What are your main interests?
What are your strengths and weaknesses?
What achievement are you most proud of?
What are your career plans?
Why did you choose this university?
What did you enjoy about your A-levels?
Why should we offer you a place?
Your interviewer may also ask you subject-specific questions, so be sure to think about what type of questions may come up relating to your field of study.
For English Literature applicants, the interviewer may ask you to tell them about a piece of literary work mentioned in your personal statement or expect you to discuss what you're reading at the moment.
If you find that you don't understand the question, don't be afraid to ask the interviewer to repeat or rephrase the question!
What questions should I ask?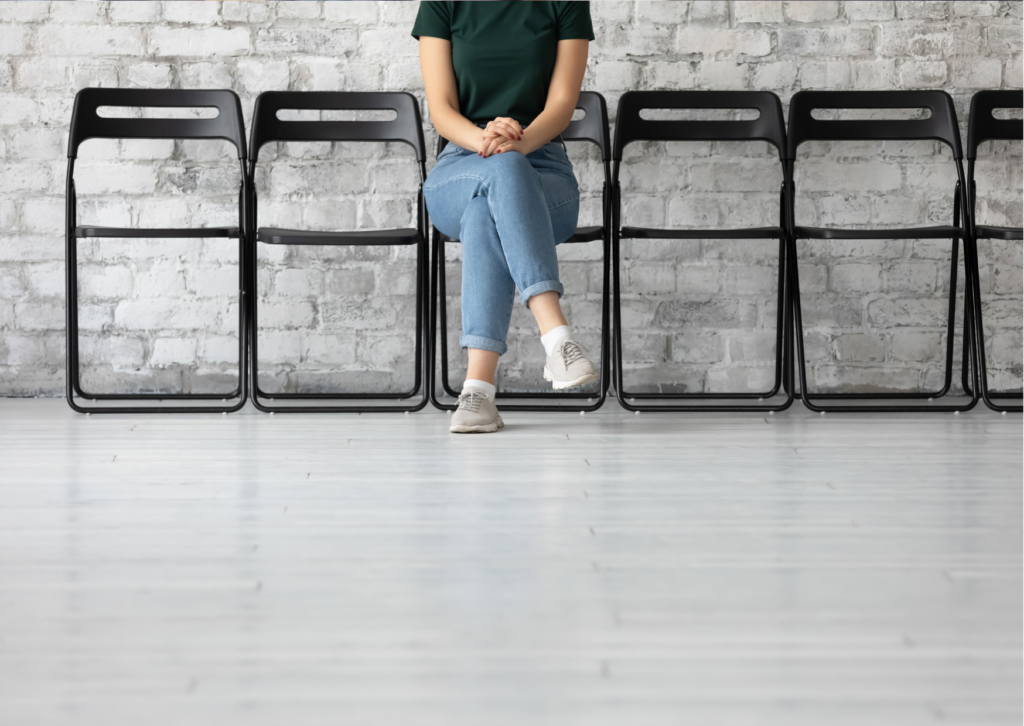 Interviews are a two-way process, so use this opportunity wisely by finding out what you want to know about the course – aside from what you can find on the university website or in the prospectus.
For example, you could ask the course tutor about how you will learn throughout your degree, what the expectations are for each year of the degree, and the main characteristics that they look for in a student on this particular course. You could also ask about any advice they could give you on how to succeed when taking this degree.